How to create a business listing in Google my Business step by step
What is Google My Business
Before we start, we want to explain what Google My Business is. It's a free Google service that allows you to create an information sheet for an establishment or business on Google Maps. A presentation of the company and photos can be included in the file, and opinions can be received.
Having a file will help you with the local positioning of your website, it will make it more visible when a search is made for a service such as your business. This tool is essential to have the most appropriate presence on the Internet.
Google My Business is very useful so that small stores can be made visible even if they do not have a website.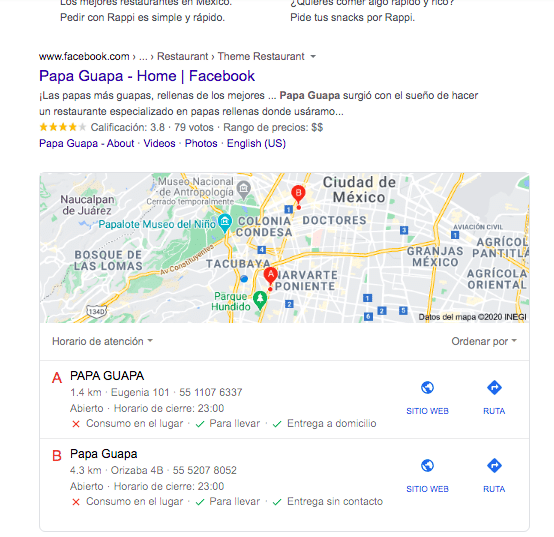 Why a Google My Business account is useful for your business
Currently, search engine users tend to use them from a mobile device and look for results that are local or close to them. That is why mobile devices represent more than 50% of world browsing.
Creating a Google My Business page allows companies, organizations and brands to have a greater presence on the Internet thanks to the simultaneous publication of company data on Google Maps and in search results.
Google My Business will give you almost half of the search results page with the relevant information about your business.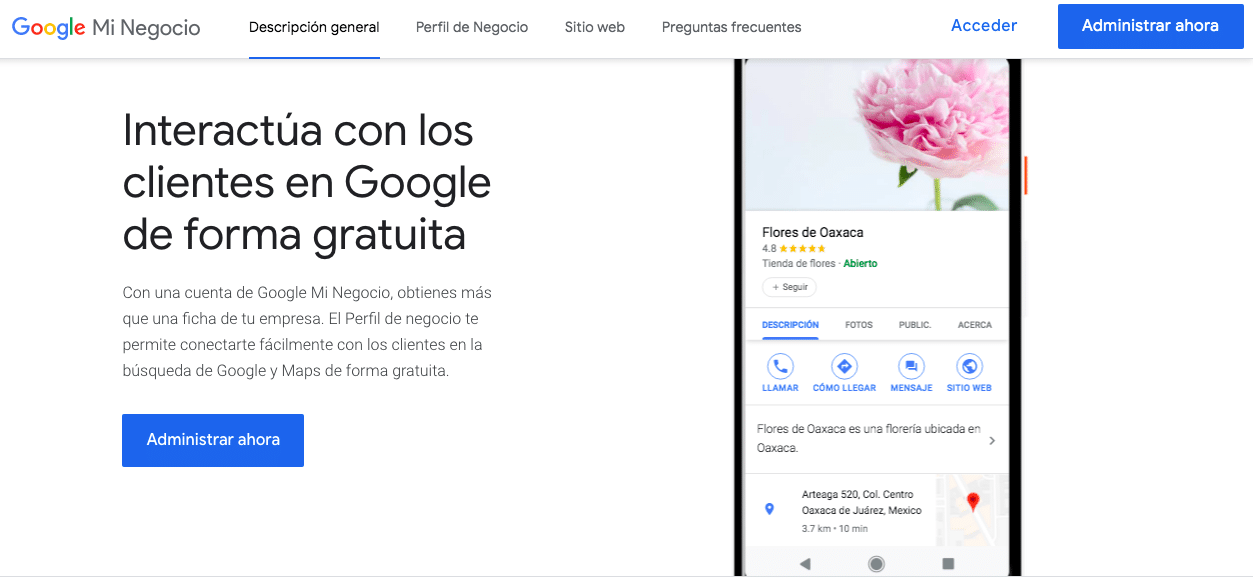 How to create a listing in Google My Business
Create a Google account. To create a business listing in Google My Business you need a Google account, if you don't have one, just create one. Once created you must connect to your account and enter www.google.mx/business/ and click on «Get your page.»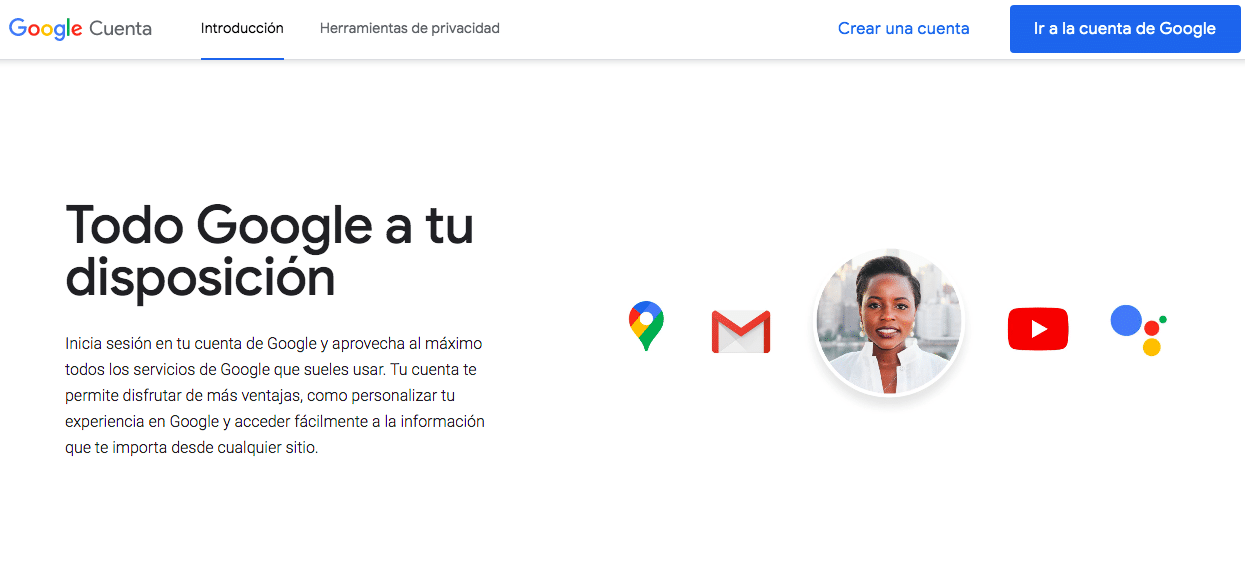 Validate the account. Google will send an email with a verification code to the postal address you registered. It usually takes a few weeks to arrive and is valid for 30 days. You will need to connect to your Google My Business account and write the code. If you have more than 10 locations in an account, your business is a candidate to be a chain, which makes the process easier, because the chains are automatically verified from the owning account.
Customize your file. You can edit and add information about your business such as: Opening hours
Photographs
Company line
Contact information
Phone number
Claim a verified listing
It's also possible to claim a token with a previous owner. You must click on the «Request property» button.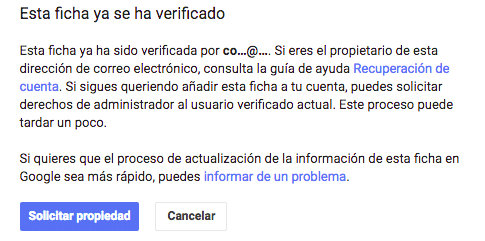 If you have an e-commerce you can also have Google My Business
An e-commerce can also have a listing in Google My Business. All you have to do is check the options «I deliver products and offer service to my customers» and «Hide my address (not a store)».
Then you will have to choose your delivery area by region or by kilometers around.
Google My Business listing optimization
For your business information on Google My Business to be optimal and effective, we give you the following recommendations:
Present the company as it's presented on the physical premises.
You can use the Google My Business app to change or post from your cell phone. It's recommended for companies with few locations and for small and fast changes.
If you want to make changes to many tabs, it's better to use the import system. Within the «Add location» section you will find «Import locations» where you can download a template to upload the changes en masse to all your files.
For the company name:
Avoid commercial phrases, symbols, words completely in capital letters, special characters or irrelevant legal terms, information of services or products about your company.
If you have multiple branches, you must include a store code for each location.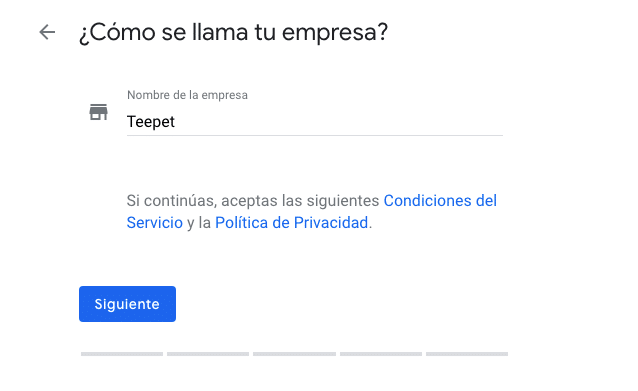 For categories:
A category will help your business be located with more accurate results for the services people are looking for. It's best to use the fewest possible categories that describe your business. Choose exact categories that describe the main activity of your company.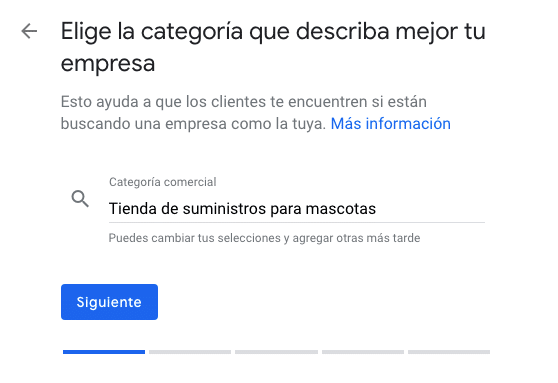 For the address:
Don't forget to verify that the address is correct for the location of your store or business. P.O. Boxes and mailboxes are not accepted. We recommend marking the correct address by placing the cursor on the location, in case Google doesn't provide the correct location.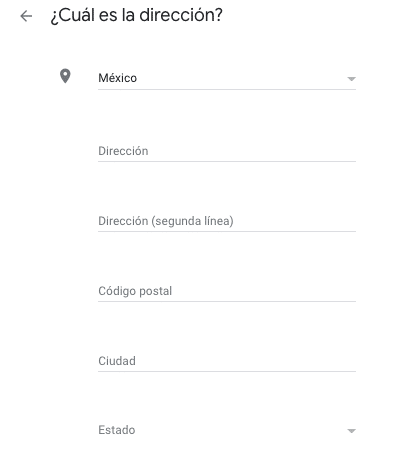 For the schedule:
Indicate the hours of operation of your business. You can also specify times by season or for special events.

For contact details:
It's very important to indicate a telephone number that allows you to contact your clients in a direct and fast way and a web page in which the location of your company appears.
In this option you can also include the web address of a page for special orders, to make reservations, to make an appointment, to consult the menu, and more. This option depends on the service you offer.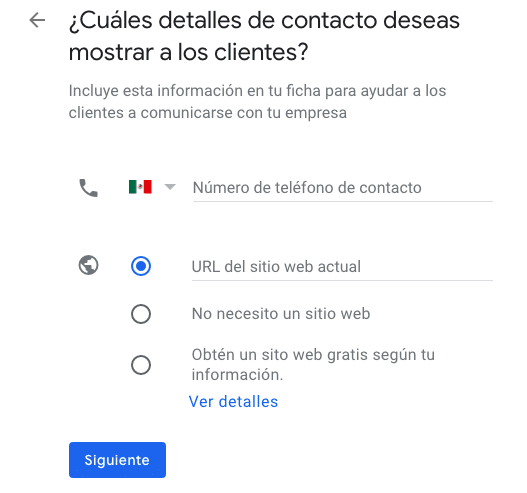 For the images:
It's very easy to add photos to a Google My Business listing. You just have to click the button that opens a new screen where you can choose the image for the Google + cover and the profile photo of the file. It also allows you to categorize images according to their location.
How to measure Google My Business results
It's very important to measure the results of any type of campaign for our business.
URL tagging systems can be used to query the data in Google Analytics.
In the file there is a statistics section that will allow you to consult how customers search for your company, the searches that have been made to find your company, where customers see your company on Google, customer actions and phone calls, hours of increased activity and photo data.
Remember that having a listing on Google My Business makes it easier for you to interact with your customers, reply to messages, get their opinion and chat with them in hangout. It's just a matter of getting the most out of this tool!
At thebusiness.reviews we can help you create and optimize your digital tools to grow your business. Contact us.
¡Haz clic para puntuar esta entrada!